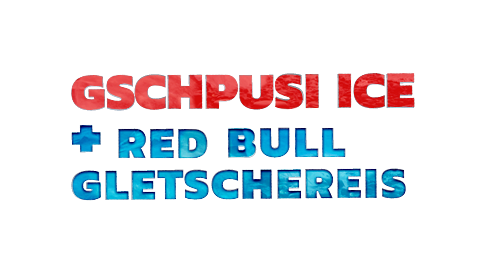 Turbo-Gschpusi Cherry
The fastest mix in the Gschpusi heaven, for all the fun moments with friends and lovers!
Important flirt-note: Be bliss, buy someone a Gschpusi and get a kiss! 
Recipe:
1 shot Gschpusi
1 shot Red Bull Yellow Edition
Glas: high Longdrink-Glas
Turbo-Gschpusi Herbal
The highlight of all parties and après-ski events – our Turbo-Gschpusi Herbal! Put the Gschpusi bottle directly in the glass, add a shot Red Bull and … cheers.
Recipe:
1 shot Gschpusi 
1 shot Red Bull
Glas: hohes Longdrink-Glas
Summer Gschpusi Cherry
The perfect summer mix – fruity and refreshing. This tasty drink is the star of every summer night.
Recipe:
1 shot Gschpusi
1/3 can Red Bull Yellow Edition
2 slices of lime
1 shot sparkling water
Ice cubes
Glas: Longdrink-Glas
Wellness – Gschpusi Cherry
Relax and let the everyday life behind with a Wellness-Gschpusi – the long drink for relaxed summer evenings with friends.
Recipe:
1 shot Gschpusi
1 slice of lemon
1 shot sparkling water
Ice cubes
Glas: Longdrink-Glas